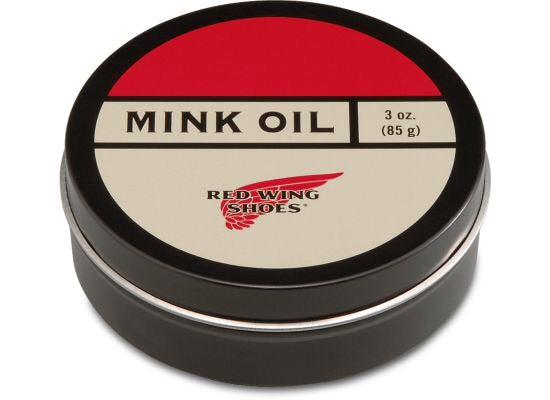 REDWING HERITAGE
Red Wing Mink Oil Item No. 97105
ITEM NO. 97105 : MINK OIL
Our Mink Oil Conditioner is designed with mink oil, lanolin and silicone to soften and condition the leather while increasing water resistance. It was created specifically for Red Wing's Oil-Tanned leathers including Mesa, Muleskinner, and Yuma.
3 oz (85 g)
We recommend testing this product on a small, inconspicuous area of your footwear, as this conditioner may darken the leather and then lighten with wear
Lanolin and Silicone aid in water resistance
Made in USA
Protect and lengthen the life of your boots with our specialty made in the USA care products; specifically designed to help maintain the unique qualities of Red Wing leather.